Keeping young Indigenous athletes on their path to success.
Sporting Chance Foundation is a not-for-profit organisation that aims to minimise the stumbling block as musculoskeletal injury presents to a young athlete and keep them on the path to success.  
The Foundation will provide these athletes access to the orthopaedic/musculoskeletal services they require to enable them to stay on the sports field.
This will include assisting the individual through:
All phases of pre-operative care
Surgery
Follow up
Post-operative rehabilitation education and ongoing injury prevention management
Creating change in communities.
In the process of helping individuals, Sporting Chance Foundation's ultimate goal is to create enduring and meaningful change within the athlete's communities through the medium of healthy and positive role models. It is envisaged that this will not only improve the engagement of Indigenous youth in the sport that they are passionate about, it will also encourage a positive relationship between them, the community and medical services.
Sporting Chance Foundation Board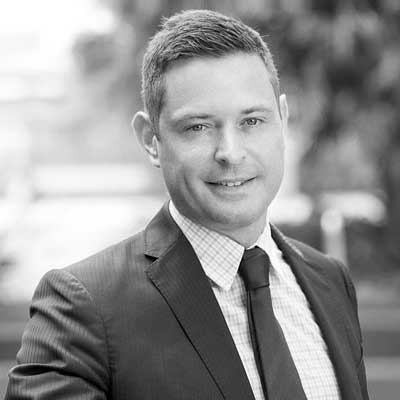 Daevyd Rodda

| Chairman, Director
Daevyd is a Sunshine Coast based Orthopaedic surgeon and founder of the Sunshine Coast Orthopaedic Group. He specialises in: trauma surgery; sports medicine (including ACL reconstruction); hip and knee arthroplasty; and foot and ankle surgery. As well as his Orthopaedic training at some of Melbourne's most prestigious hospitals Daevyd has also done further post-fellowship orthopaedic training in various centres of excellence throughout Europe and North America.
Daevyd is driven to help Sporting Chance Foundation athletes reach their full potential following an injury by connecting them with the Orthopaedic services they need to keep them on the sports field. In doing so, he hopes to create positive interactions with medical professionals so that they may share these experiences with their communities. Daevyd is also optimistic that the currently Queensland based Sporting Chance Foundation service will eventually be able to offered throughout Australia.
Joe Coory

| Chairman, Director
Dr Joe Coory is an experienced Orthopaedic Surgeon with subspecialty fellowship training. He has a special interest in surgery of the Shoulder and Upper Limb including Arthroscopic Rotator Cuff Repair, Shoulder Stabilisation, Total Shoulder Replacement, complex trauma reconstruction as well as minimally invasive nerve decompressions of the upper limb such as Endoscopic Carpal Tunnel Release.
After completing his Orthopaedic surgical training in Australia, Dr Coory undertook additional subspecialty training being awarded the prestigious Bateman Orthopaedics Advanced Arthroplasty and Trauma fellowship. During this time he has developed additional skills in complex reconstruction of the shoulder, elbow and knee. This included Tendon Transfers for irrepairable rotator cuff tears and managing both primary and revision joint replacement.
Dr Joe Coory has significant research experience, with award-winning papers in both non-operative management of shoulder pain as well as operative techniques. He continues to actively contribute to research through his practice to ensure patients receive optimal outcomes and surgical techniques. He is a research partner with the University of the Sunshine Coast.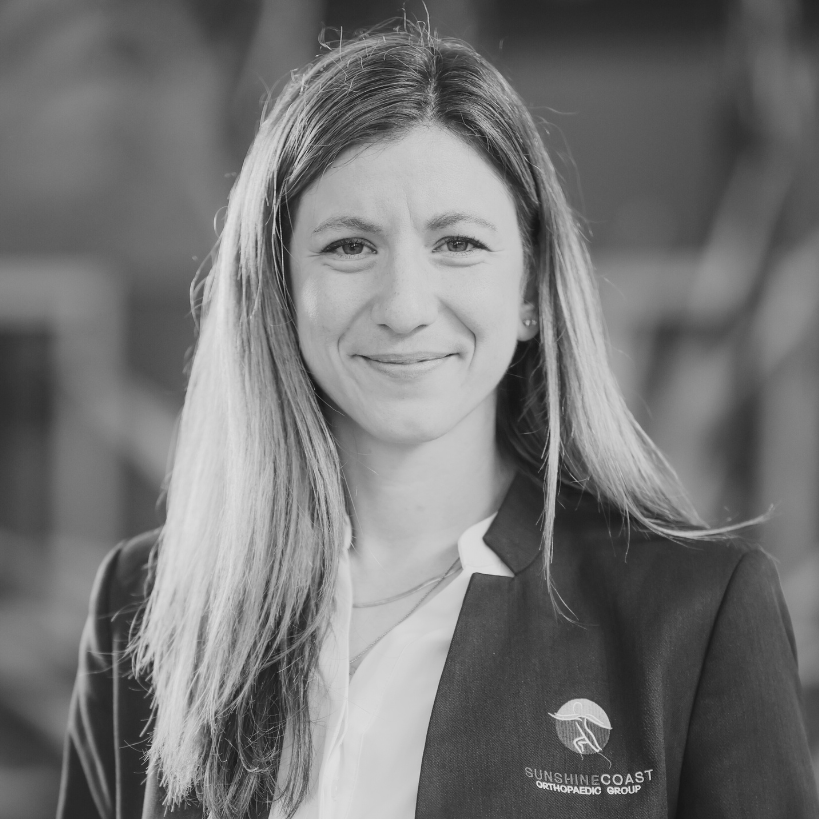 Julia works in the health care field and has a special passion for participation in sport and exercise.
If you wish to talk to Sporting Chance Foundation about your injury
- Julia will be your first point of contact (and is very friendly).
She can also assist with donations/partnerships, media enquiries and further information about the Foundation.
Melanie Jacobson

| Accountant
Melanie serves as an accomplished accountant at Sporting Chance Foundation. Her adept financial skills are invaluable in managing daily operations.